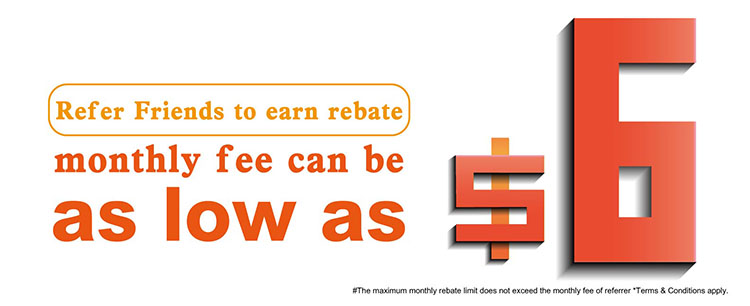 Referral Program

Earn MOP$10 rebate on your monthly fee every month by each successful referral  The more friends you refer, The more rebate you earn!The monthly fee can be as low as MOP$6 after rebate!  Don't miss the chance and accompany your friend to 3store for subscription!
Referral Reward
Each successful referral

    



Earn Rebate up to

24mth

x MOP$10
Click here for the related Terms and Conditions.

Click here for the online eqnuiry.



Selective Offers to you and your friends
Enjoy bonus data with extra SIM

---


Free 40GB with extra MOP$36/mth for subscription of selected plan.
                                                                                                                                                                                                                                            <<More

China Number special package

---


Receiving incoming SMS and incoming call for easy access to online service such as e-banking and e-payment

                                                                                                                                                                                                More>> 

5GB Tri-city data ONLY MOP$78 per month

---


You can earn monthly fee rebate while your friends can enjoy our best offer. Share with friends now.
                                                                                                                                                                                                                                  <<More